LIMFJORDS CAMPING & VANDLAND: CAMPING SITE FOR BOTH YOUNG AND OLD
Our camping site is located on scenic surroundings close to the Limfjord and no matter where you come from, we look forward to welcoming you. At the campsite, cosiness and socializing are paramount, and whether you and the family wish to relaxe or be active in your vacation weeks, we at Limfjords Camping & Vandland have something for you.
Our seasonal pitches for regulars is extended through week 42.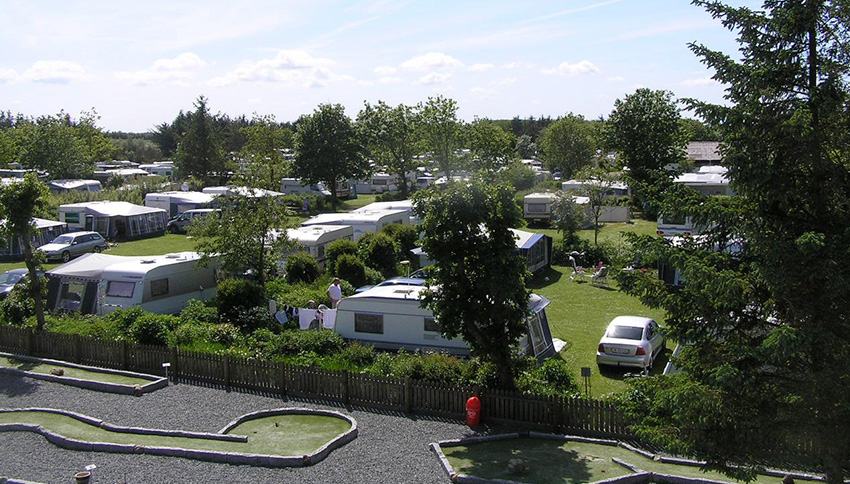 Camping in any shape or form
At Limfjord Camping & Vandland we have room for everyone. This means that there is room for you at the campingsite, whether you come in a small or large caravan, camper or if you prefer to camp in a tent. We make a lot of effort to ensure that the campsite is attractive for both children and adults and the conditions are therefore very child-friendly. The many trees and shrubs are the setting for our fantastic campingsite, where there is room for fun and play. If you do not have a caravan and do not want to sleep in a tent, you are still very welcome. We have eight cabins and two mobile homes that allow you to enjoy the campsite's many facilities.